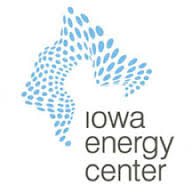 According to Bill Haman, Iowa Energy Center's Alternate Energy Revolving Loan Program (AERLP) manager, solar power is growing at a record pace around the world and Iowans are joining the bandwagon, especially on the eastern side of the state, while the western side is showing little interest. Mr. Haman sees this as odd, as Western Iowa is actually a "slightly better" location for solar power than Eastern Iowa. He explained that solar power is best in the extreme southwestern corner of the state and that it diminishes the further northeast you move.
Mr. Haman said there's no time like the present to go solar if your surroundings meet the requirements because the price is lower than ever: "It's low enough that it's extremely competitive with any other alternative a homeowner may chose to explore…That compounded with federal and state incentives that are available makes it a very appealing opportunity if your residence is set up for it."
When it comes to installation, according to Haman, the process is actually quite simple. Solar panels need to face south and be mounted on a rooftop in an urban setting, due to large trees or surrounding homes potentially casting shadows on the panels. A solar inverter needs to be installed to convert power for use as well. Since solar systems usually do not have any moving parts, they require little to no maintenance.
Those looking to install such a system need to work with a building inspector, secure the proper permits, submit an application to their local utility company, and should install energy efficient appliances, lights and insulation for maximum efficiency.